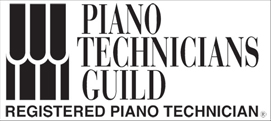 Denis Ikeler Piano Service LLC
5048 Treehill Rd.
Grand Blanc, MI
48439-2052
Phone: 810 730-2601
E-mail: denis@ikelerpiano.com
History
For 44 years Denis Ikeler has been providing piano services to customers throughout
lower Michigan.

In 1974 Denis learned how to tune pianos, and in the mid 1980's his piano tuning projects turned into a full time job. Today, he provides services ranging from piano tuning, regulation, to repairs.
"Classic rock band "SASS" 1978"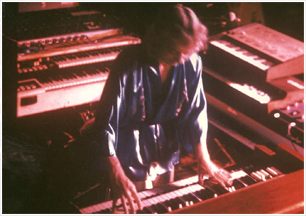 BIO

I started piano lessons at the age of 7 after I received a Grinnell spinet for my birthday. I took lessons till the age of 19. I studied classical, and later rock and jazz. I did the usual path, playing recitals, solo and ensemble festivals, belonging to musical organizations.

Like a lot of young children, I had a fascination with the nature of all things mechanical. Had the usual toys, Lincoln Logs, Tinker Toys, Erector Sets, etc, which would later lead to my interest in how a piano works.

At the age of 17, while playing a rock club, I was sort of strong armed into joining the Musicians Union. They had a lot more power in those days. Their reps would come around the clubs and collect work dues from the club owners. It was in their monthly trade journal, that I noticed an ad for a correspondence course in Piano Technology. My parents ordered it, and I completed it in the fall of 1974, the year I graduated high school.

After attending one year of college at MSU, I left school and began a professional career as a musician. I tuned a very few pianos on the side. In the mid to late eighties, piano tuning slowly started taking over as my main source of income. By 1992 I no longer played professionally. I concentrated entirely on creating my piano service business. In 2010 I began took up playing professionally again.
Denis Ikeler, RPT
OBJECTIVE

To fulfill my passion for a career in piano technology where my skills and qualifications are put to their fullest potential.

EXPERIENCE

55 years of piano playing experience
1976-present Professional Musician
1974-present Piano Technician

EDUCATION

1972 Interlochen All State Program
1974 Graduate, Nile Bryant School of Piano Technology
1974-1975 MSU piano major
1987 Graduate, Yamaha's Little Red School House
1988 Registered Piano Technician with PTG
1992 Graduate, Yamaha's Disklavier School

PROFESSIONAL AFFILIATIONS

1986-1999, Technician for Phil Smith Pianos in Flushing, Michigan
1987-present, Member of Piano Technicians Guild - served 2, 2 year terms as President
1992-present, Technician for Flint School Of Performing Arts
1993-present, Steinway Gallery of Detroit
1993-present, Technician for Flint Symphony Orchestra
1994-present, Technician for Mott Community College
1993-present, Technician for Whiting Auditorium
2003-present, Technician for Midland Symphony Orchestra
2005-present, Certified Tuning Examiner (CTE) with PTG

INTERESTS

Family activities, playing in a classic rock band

PERSONAL

Birthdate: May 7, 1956 Married: Two Grown Step-Sons, Three Grand-Children.

5048 TREEHILL RD. , GRAND BLANC, MI 48439-2052 PH. 810 730-2601


If you are interested in having your piano serviced for its next recital, don't hesitate to contact Denis directly for a free quote. Or, you can fill in our online form. 
© Copyright 2018. All rights reserved.