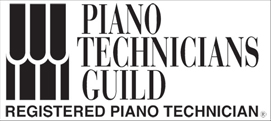 Denis Ikeler Piano Service LLC
5048 Treehill Rd.
Grand Blanc, MI
48439-2052
Phone: 810 730-2601
E-mail: denis@ikelerpiano.com
Welcome to Denis Ikeler Piano Service LLC

Located in Grand Blanc, MI, Denis Ikeler provides professional and experienced piano
services to customers throughout Genesee and surrounding counties.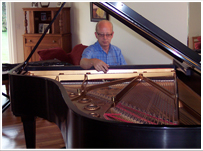 Over 44 Years of Experience in the Industry
Denis Ikeler started his career in piano repair and tuning back in 1974. During the mid 1980's the projects he had undertaken turned into full time work. Read more
here
.
I Work With All Piano Sizes and Styles
No piano brand, type, or size is too difficult for us to handle.
Guaranteed Prompt and Professional Service
Over the years I have gained a reputation for quality work and excellent customer service. From piano tuning to repairs, we have a wide range of services available. See our
services page
for more details.
Interested in Getting Your Piano Tuned or Repaired?
Fill in
my form
or give me a
call
to receive a FREE quote for service.
Denis Ikeler is a Registered Piano Technician member of The Piano Technicians Guild
Call us today for all your piano tuning and repair needs - 810 730-2601

© Copyright 2018. All rights reserved.